On November 12, Tuesday morning, the police moved towards and then besieged the campus of the Chinese University of Hong Kong(CUHK). The students put up barricades to stop the invasion in response. And hours later, toxic teargas canisters flooded the courtyard of CUHK.
At around 15:30, after the negotiation of university management and police squad, the students followed the negotiated solution to move back their defense line, however, the police suddenly rushed into an entry for arresting students.
And some of the arrested were dragged along the road. These are the HK students who are fighting for their own rights and doing self-defense.
At night, the front line was filled with tear gas, and rubber bullets flying over the students' heads.
Prof. Dennis Ng was going to the frontline for peace talks. Police have however continued firing tear gas.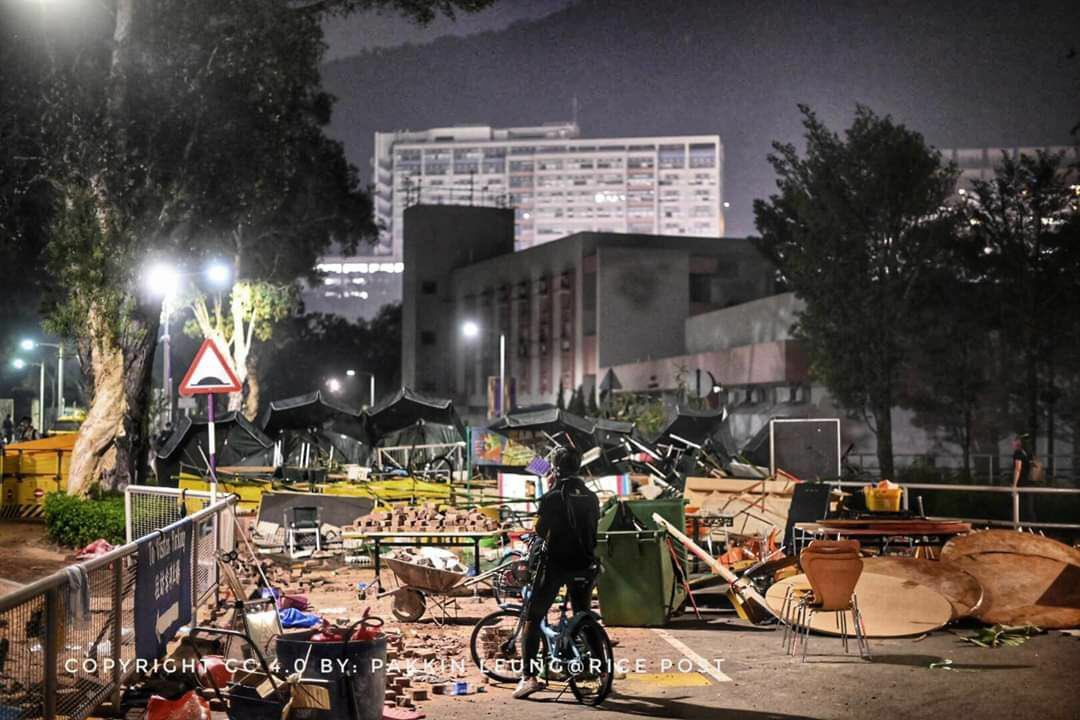 Source: The Epoch Times; Twitter; City Broadcasting Channel (CBC)
Editor: GM36